Unwoven (NYT)
2019

Smack Mellon
Brooklyn, NY
As part of 'I Come To This Place' curated by Eva Mayhabal
July - Aug 2019
Three months of The New York Times cut and manipulated into four sculptures as one installation.
The journey of the newspaper is traced in this configuration, from its printed word, to shredded strips, and finally pulped newspaper rocks.

The work explores the transfer of matter, both physical and conceptual, from his treatment of material, form, and play on words. It considers the different ways in which news media is transmitted and consumed.

The rocks represent unreadable stories, and the headlines lose their context inviting new ownership when the viewer reads them out loud.
newspapers, sumi ink, baby powder, fishing net, staples
dimensions variable
Uprising
2018

Bronx River Art Center (BRAC)
New York
Titled in homage to Bob Marley's final album of the same name, "Uprising" is a site-specific installation paying tribute to Pan-Africanism and the power of resistance.

The vertical lines evoke the bars of a prison cell and represent incarceration, both physical and mental. They are also a commentary on the racial and ethnic disparity in US State prisons.

The non-vertical lines are attempts at breaking the monotony of the upright structure. Like musical notes on a staff or words on a ruled journal, their presence endows the bars with new meanings.

Ultimately, the install is an invite to ponder the language of rebellion and the beauty of its assertion.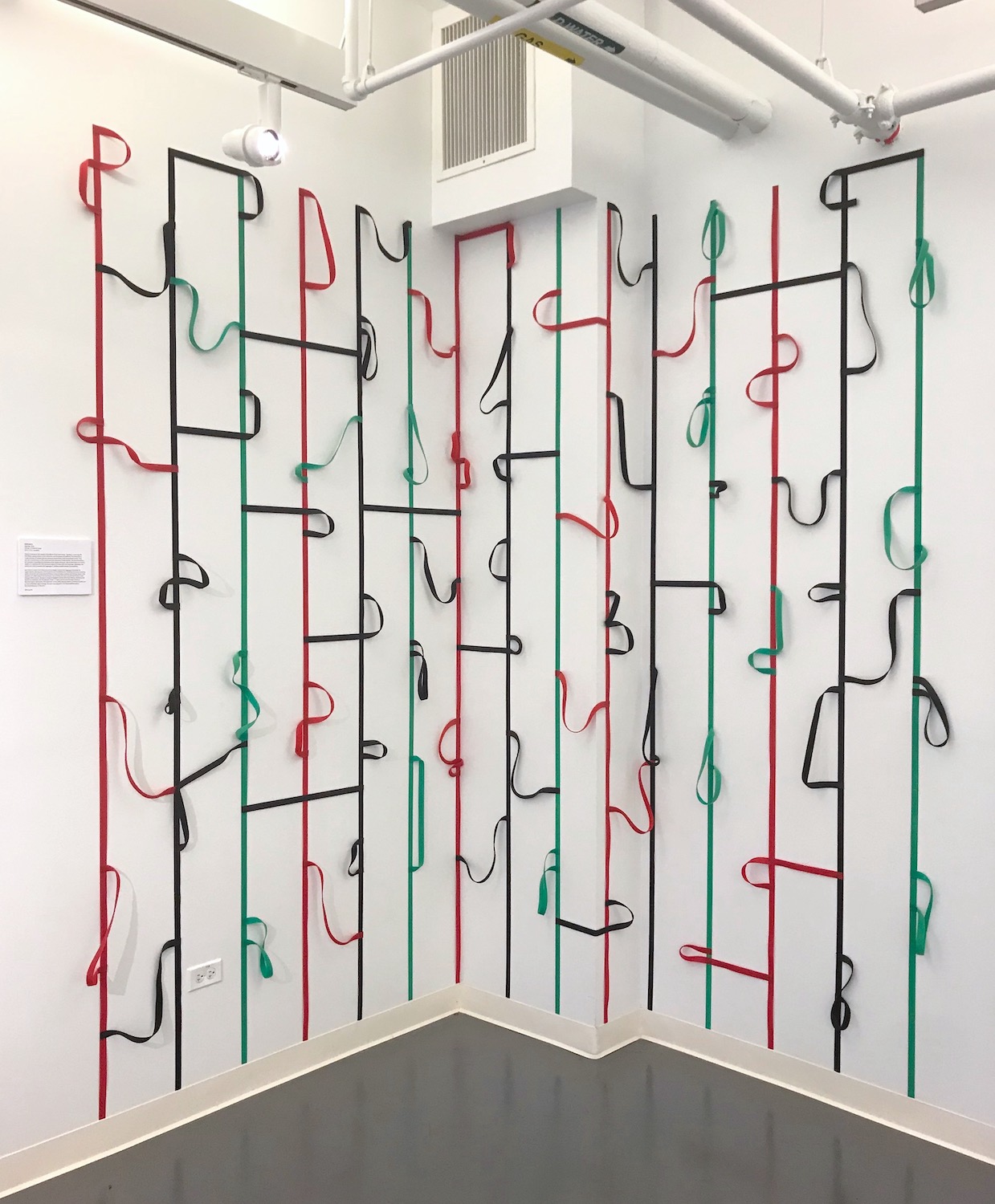 Muddy Waters
2017

A body of work developed at Denniston Hill that is part documentation and part installation; a metaphor for the current political stage at large, a call to the wild.

Reflecting on the physical beauty of the Catskills and the exchanges the artist had with local residents, the installation is a survey of sorts that imagines alternative ways of thinking about the natural environment.

Aligning himself with the social renewal envisaged by philosopher and social reformer Rudolf Steiner and social sculptor Joseph Beuys, Gaete explored his inner capacity to make sense and connected deeply with place and community in this new body of work.

The community ––local residents and others– was invited to activate some of the works installed through a series of collective actions that use drawing and sound as forms of recording. The purpose was to resonate and expand the ideas presented in the show.

The work was produced during a month residence sponsored by a partnership between Denniston Hill and The Laundromat Project.

---